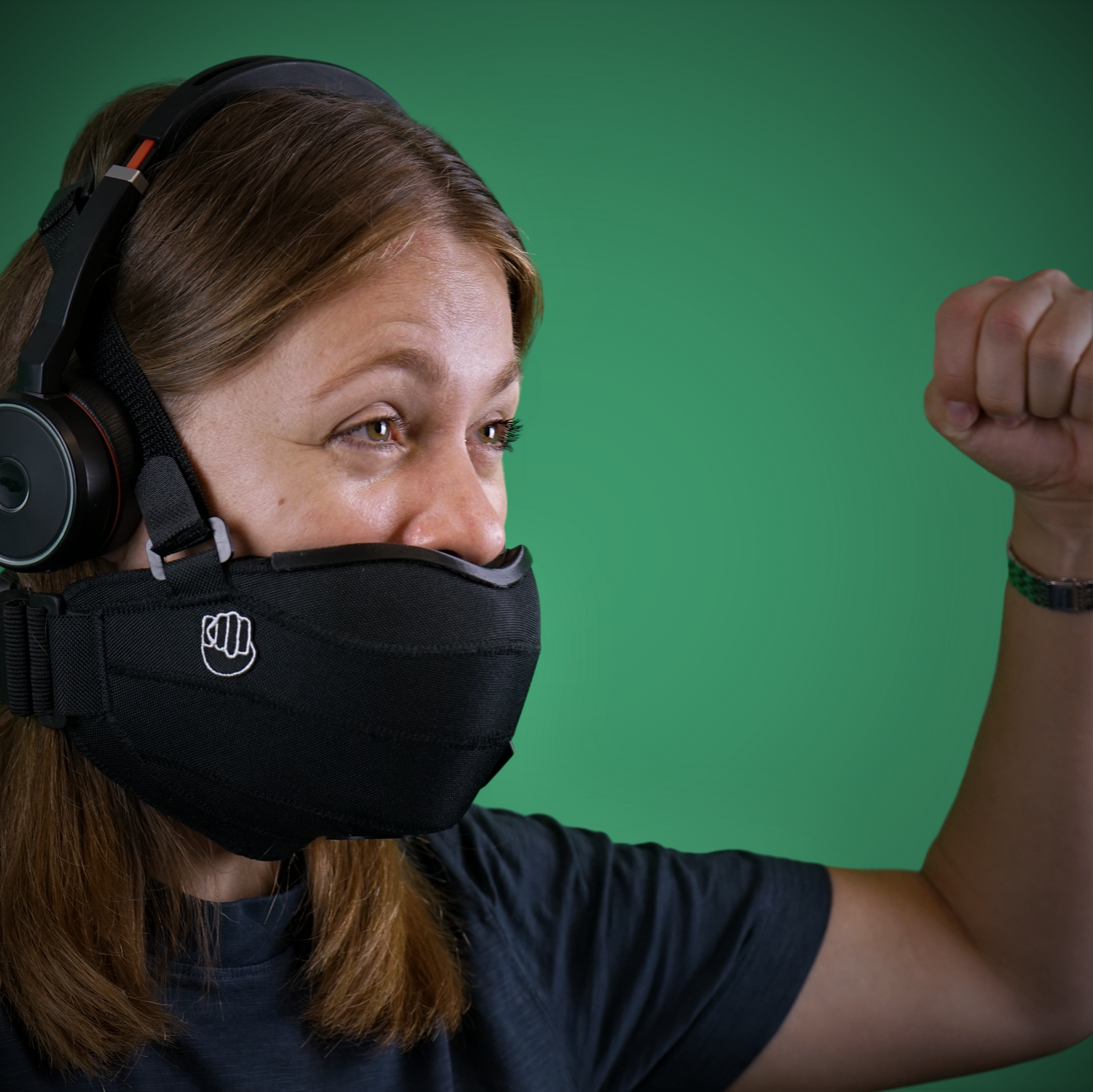 Maximum comfort - Nose-free
Customers have asked for it. Finally it is coming. Nose-free, maximum comfort, maximum compatibility
PRE-ORDER NOW
Compatible with glasses. Compatible with VR
 The OMBRA makes breathing asier while delivering the same soundproof excellence!
Because playing in silence is no fun.
Collapsible content
Why nose-free

Customers have asked for it and the reasons are more than enough. Having the nose not covered allows to use glasses or VR devices. Also a question of comfort for even easier breathing.
Does it dampen the sound well?

While some sound goes through the nose, and that was one of the reasons to cover the nose in the PHASMA design, the OMBRA soundproofs well. The amount of sound that escapes through the nose is relatively small and for many people makes no difference.
What is the development status?

Pre-production. At the moment we have some beta testers giving feedback to the prototypes.
When will be available?

October 2023. You can pre-order now with discounts!
I cannot wait for it! Is there a way to get an early version?

You can pre-order now! Shipping in December 2023

If you have any thought, just write us to beop@metadox.pro
Available to pre-order
Take advantage of our special pre-order discounts